KidzEyez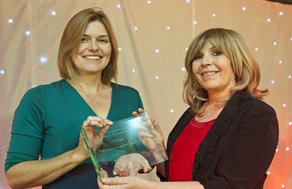 KidzEyez wins NHS Innovation Award ..
October 2012 - Louise receives the award from 'Tomorrow's World' presenter and broadcaster, Maggie Philbin.
Louise and Dr Adar Pelah won the Medical Technology and Software category with KidzEyez, at the Health Enterprise East NHS Innovation Competition Awards ceremony.
The invention faced stiff competition from 65 other entries, across five categories.
Watch KidzEyez in Action .....
First UK telemedicine pilot for retinopathy of prematurity (ROP)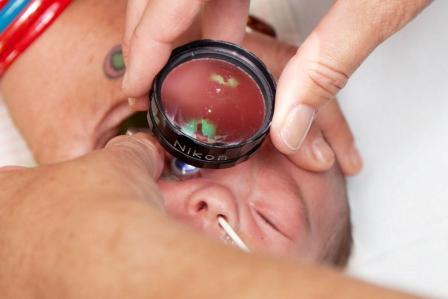 From the Cambridge Evening News Monday, April 11 2016 ..
Addenbrooke's has recently rolled out a new regional service to improve sight screening for premature babies, thanks to support from Addenbrooke's Charitable Trust (ACT).
A growing number of premature babies are at risk of developing the serious eye condition Retinopathy of Prematurity (ROP) that affects around 70% of very early, low birth weight babies. In the most severe cases it can cause blindness. With prompt detection laser surgery can help improve the condition; however until now for babies across the region that involved sending them over long distances to Addenbrooke's for examination. Now, with £54,000 funding from ACT, seven digital ophthalmoscopes have been provided to hospitals throughout the Eastern region to transform the way premature babies are screened by introducing telemedicine.
Louise Allen, Consultant Paediatric Ophthalmologist at Addenbrooke's is leading the service. She said "Addenbrooke's is the established treatment centre for ROP in the Eastern region neonatal network. That used to mean that any at-risk babies in the East of England were immediately transferred long distances to Addenbrooke's so I could examine them in person. This could be incredibly traumatic and disruptive for a newborn baby and its parents, and it created a significant knock-on effect in the ward, requiring other babies to be moved around to free up space. If the baby didn't meet the time-critical criteria, they got sent back, possibly to be sent again at a later date. It made sense to adopt a new approach."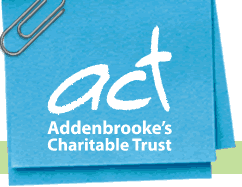 "The joy of telemedicine is that you can send a high-quality digital image remotely and you can get an immediate second opinion without having to send the baby. This means that we can eliminate unnecessary transfers and keep the neonatal intensive care cots here free for babies in need."
Stephen Davies, ACT's chief executive said: "ACT was delighted to fund this project so that patients from neighbouring hospitals can benefit from the expertise that Addenbrooke's has to offer."